The Militia and Territorial Silver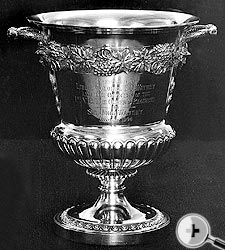 The Sir John Watney Cup
A silver cup presented to 1st Volunteer Battalion The Queen's Regiment by Sir John Watney 1906.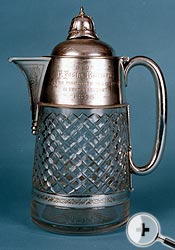 A Victorian Sterling Silver Mounted Cut Glass Water Jug
A Victorian hallmarked sterling silver mounted cut glass water jug of tapering cylindrical form with D shaped handle and applied beaded decoration; the hinged/domed cover is surmounted by a helmet finial. It was presented by Foster-Bateman, in 1879, (no ranks recorded).
The jug is engraved around the rim:-
2nd ROYAL SURREY MILITIA
On one side of the jug:-
From F Foster Bateman, On his promotion to a Company in that Regiment 1878.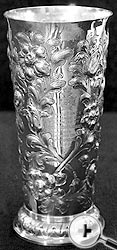 Vase, The Adjutant's Challenge Cup
Presented by Major Nevinson in 1888 on his leaving the 2nd City of London Rifles. (2nd London Regiment).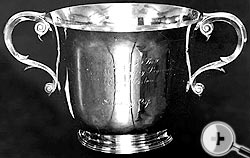 The Earl of Onslow .22 Shooting Cup
"Presented to the 5th Battalion, The Queen's Royal West Surrey Regiment by The Earl of Onslow 1914".
The Cup was on display in the regimental museum, Clandon.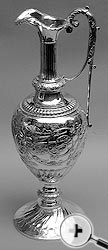 The John Shaw Challenge Shooting Cup
Part of the 24th London Regiment (The Queen's) collection. It is inscribed with the winners from 1891 -1938.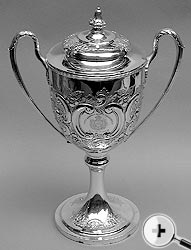 The Inter-Company Sports Challenge Cup
Another piece of silver which was part of the 24th London Regiment (The Queen's) collection. It is engraved with the winners from 1913 - 1938. This collection was in storage with The Cuming Museum, 155-157 Walworth Road, London SE17 1RS and was given to the regimental museum, Clandon through the good offices of Major J M A Tamplin MBE TD and Mr J G Woodroff.