1st Battalion The Queen's Royal Regiment
The Last Operational Tour: Malaya 1954-1957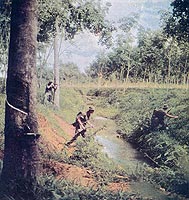 1st Battalion on Patrol.


(Click to view enlarged)
In June 1948 the Malayan Communist Party commenced a guerilla war to end British rule in Malaya (since incorporated in Malaysia), and the Colonial Government declared a ' State of Emergency '.
Operating from the jungle and supported by some members of the Chinese community living mainly in squatter camps, the Communist terrorists or 'CTs' as they were known, carried out ambushes and assassinations, attacked Police Stations, road & rail communications, tin mines, and plantations usually termed 'estates'.
British and Commonwealth Armed Forces together with the Malayan Police responded with ever increasing effectiveness, and in a campaign lasting twelve years, progressively defeated the terrorists, and in 1960 the 'Emergency' ended.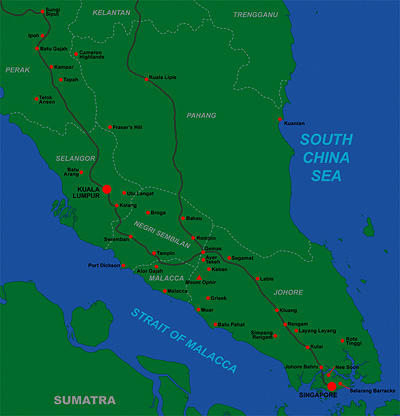 (Click to view enlarged)
« Previous

Back to List

Next »