Lance Corporal Leonard James Keyworth VC
1/24th County of London Bn (The Queen's)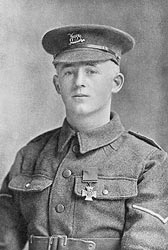 Lance Corporal
Leonard James Keyworth VC
Born in Lincoln on 12th August 1893, Leonard James Keyworth first attempted to join The Lincolnshire Regiment at the outbreak of war in 1914. Rejected, but undismayed, he joined the 24th London Regiment on 16th September 1914 and was soon destined to bring them credit and glory.
On the night of 25th/26th May 1915 the battalion had made a successful assault on a German position and were endeavouring to follow it up with a bomb attack against fierce opposition.
He was decorated with his Victoria Cross by HM King George V at Buckingham Palace on 12th July 1915. Later, with two VCs from other regiments, he received a hero's welcome in Lincoln. At his old school in the City he addressed the assembled staff and pupils and his decoration was passed round among them. He died of wounds in France on 19th October 1915 and was buried in Abbeville Communal Cemetery. His name is on the City of Lincoln War Memorial and on the Great War Memorial in Silver Street Methodist Church, Lincoln, and in his memory Dantzic Street, Southwark, London, was renamed Keyworth Street.
His Victoria Cross was later purchased by his old Regiment for £460 and was in the Regimental Museum, Clandon before the fire.
His Citation reads:-
"For most conspicuous bravery at Givenchy on the night of 25-26th May, 1915. After the successful assault on the German position by the 24th Battalion, London Regiment, efforts were made by that unit to follow up their success by a bomb attack, during the progress of which fifty-eight men out of a total of seventy-five became casualties. During this very fierce encounter L/Cpl Keyworth stood fully exposed for two hours on the top of the enemy's parapet, and threw about 150 bombs amongst the Germans, who were only a few yards away".
Date of Act of Bravery
25th-26th May 1915
Givenchy

London Gazette
3rd July 1916
On the 20th April 1915 at Hill 60, Ypres the 1st Bn The East Surrey Regiment were involved in bitter fighting. Three members of The East Surrey Regiment, showing what is described as "most conspicuous bravery and devotion to duty", etched their way into history and gained Victoria Crosses in the process.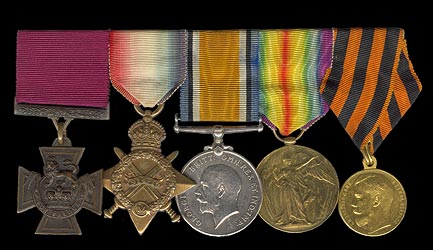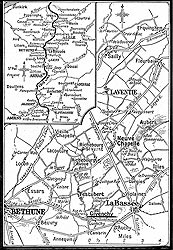 (Click to enlarge)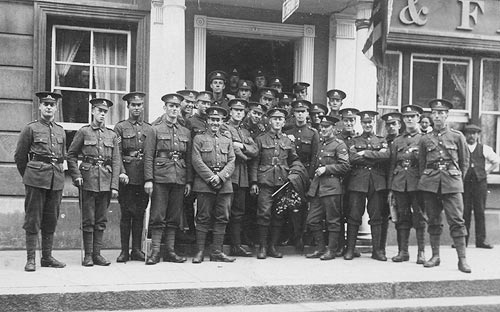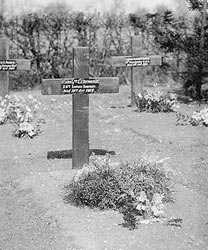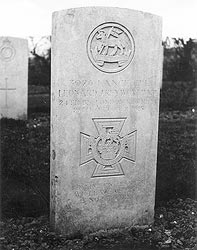 | | |
| --- | --- |
| Cemetery | ABBEVILLE COMMUNAL CAMETERY, Somme, France |
| Grave Reference/Panel Number: | III. C. 2. |
| Location: | The town of Abbeville is on the main road from Paris to Boulogne (N1), about 80 kilometres south of Boulogne. The communal cemetery and communal cemetery extension are located on the left hand side of the road when leaving the town in a nort-east direction for Drucat. CWGC direction signs will be found within the cemetery. Enter the Communal Cemetery by the left hand side main gate and follow CWGC signs within the Cemetery. |
| Historical Information: | Abbeville, was during the greater part of the war, under various titles, the headquarters of the British Lines of Communication; and three Hospitals were stationd there from 1915 to 1919. The first British burials in the communal cemetery took place from November, 1914, to October, 1915, in the two French military plots III., IV., V. and VI. are in the North corner next to the extension, and includes burials from October, 1915, to September, 1916. During the 1939-45 War it was one of the main operational aerodromes of the Air Components in 1940; but Abbeville, the last crossing over the Somme, fell to the enemy at the end of May of that year. On June 4th, 1940, the British 51st Division in conjunction with the French unsuccessfully attacked this bridgehead, suffering heavy losses. Towards the end of 1943 there exised near Abbeville on less than eight large ski-shaped buildings at first thought to be lauching sites for flying bombs. It was found that they were storage building for the bomb components, and they were heavily bombed. Abbeville was re-taken on September 4th, 1944, by Canadian and Polish units. There are now nearly 800, 1914-18 and 30, 1939-45 war casualties commemorated in this site. Of these, a small number from the 1939-45 War are unidentified. |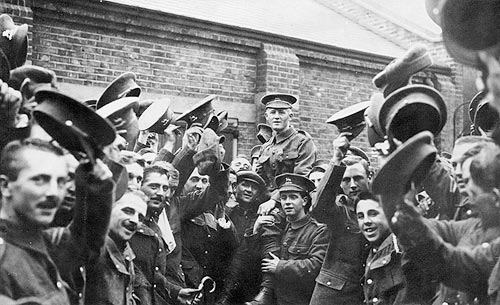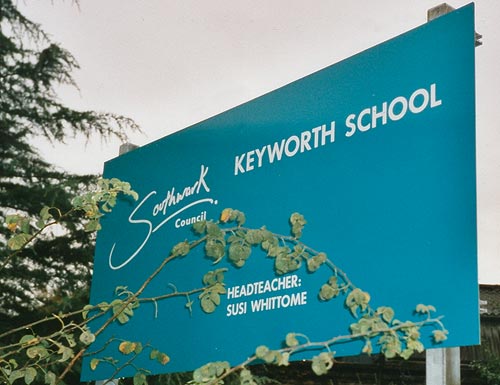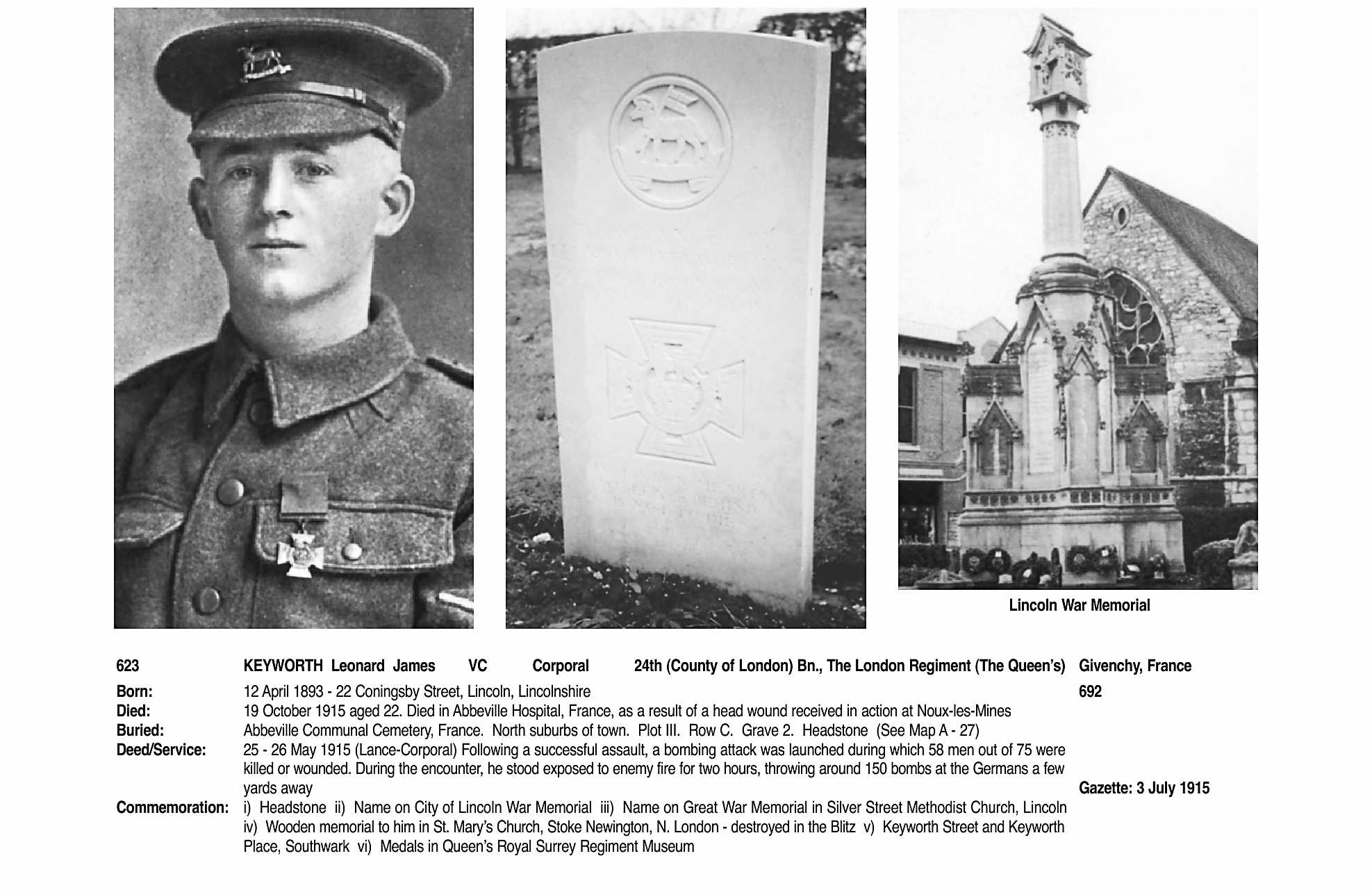 (Click image to view enlarged)
Related Links
---
External websites: