Private Edward Dwyer VC
1st Battalion The East Surrey Regiment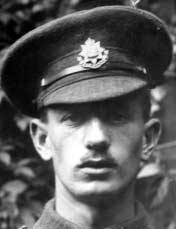 Private Edward Dwyer VC
Private Dwyer was born in Fulham, London, on 25th November 1895 and joined the Army at the age of sixteen in 1911. He took part in the retreat from Mons in 1914 and was promoted Lance Corporal in 1915. Sadly killed in action at Guillemont on 4th September 1916, he was buried at Flatiron Copse Cemetery in France.
Pte Dwyer also received his Victoria Cross from HM King George V at Buckingham Palace on 15th June 1915. On his last leave he left it in the care of Canon Browne of Holloway and it was eventually presented to the Regimental Museum in 1962.
His Citation reads:-
"For most conspicuous bravery and devotion to duty on "Hill Sixty" on 20th April 1915. When his trench was heavily attacked by German grenade throwers, he climbed on to the parapet and although subjected to a hail of bombs at close quarters, succeeded in dispersing the enemy by the effective use of his hand grenades. Private Dwyer displayed great gallantry earlier in this day, in leaving his trench under heavy shell fire to bandage his wounded comrade".
Date of Act of Bravery
20th April 1915
Hill 60, Ypres
Belgium

London Gazette
20th May 1915
On the 20th April 1915 at Hill 60, Ypres the 1st Bn The East Surrey Regiment were involved in bitter fighting. Three members of The East Surrey Regiment, showing what is described as "most conspicuous bravery and devotion to duty", etched their way into history and gained Victoria Crosses in the process.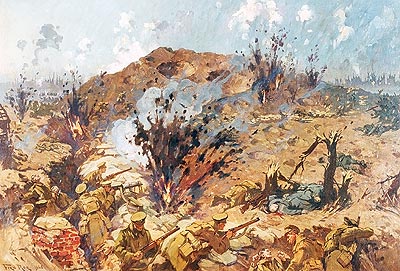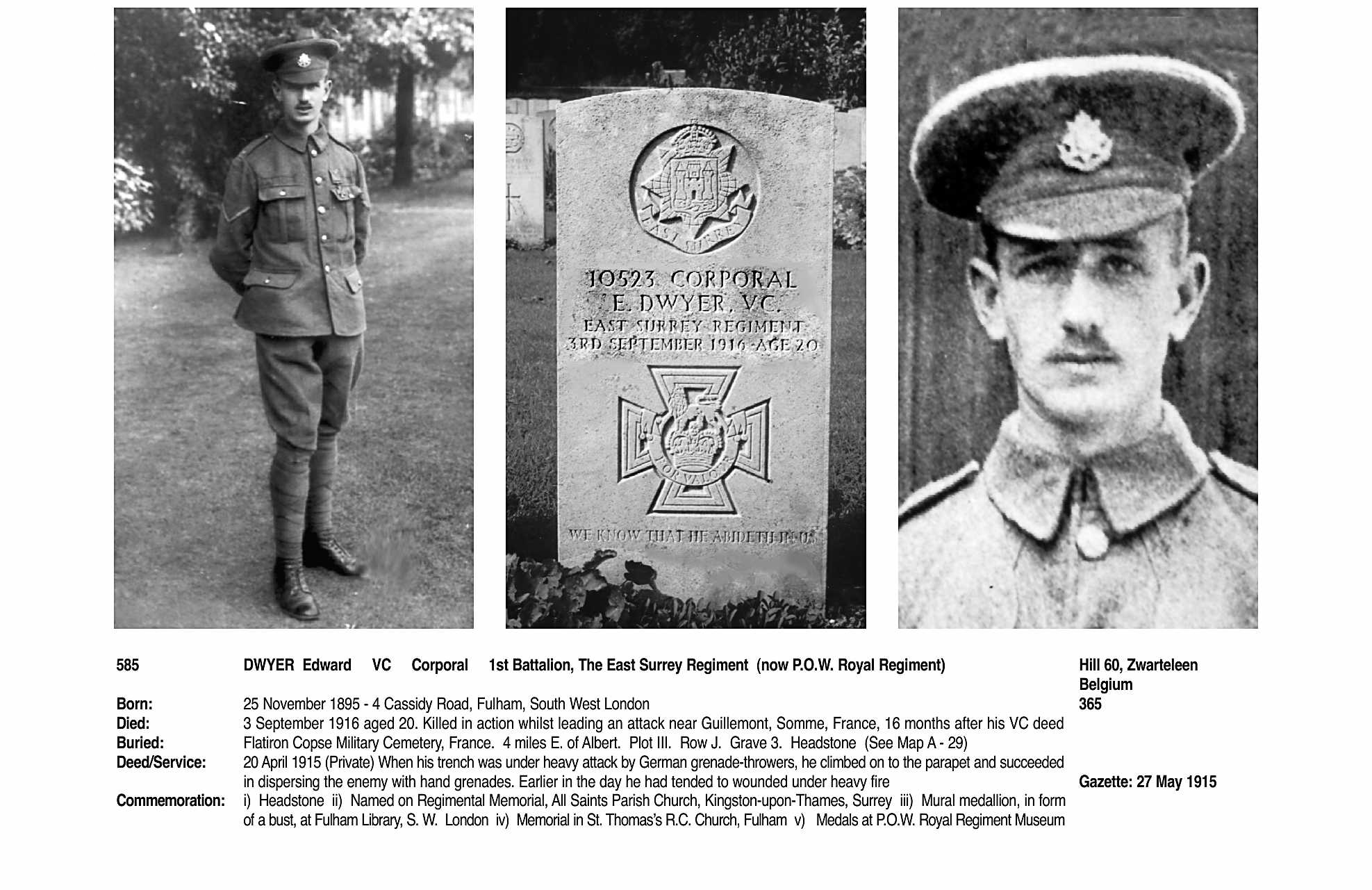 (Click image to view enlarged)
Related Links
---
External websites: