Second Lieutenant (later Major) Benjamin Handley Geary VC
1st Battalion The East Surrey Regiment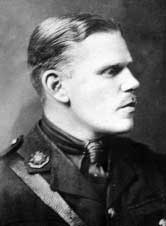 Second Lieutenant
(later Major)
Benjamin Handley Geary VC
Second Lieutenant Geary was born in Marylebone, London, on 29th June 1891 and was commissioned into the 4th Battalion The East Surrey Regiment on 15th August 1914, later being posted to the 1st Battalion in France.
Ordained into Holy Orders after the war, he was at one time Chaplain to the Forces, but resigned to go to Canada where he became Sergeant-at-Arms in the Canadian Legislature.
In 1939 he joined the Canadian Army as a Major. He died on 28th May 1976, at Niagra-on-Lake. 2/Lt Geary received his Victoria Cross from King George V on 9th December 1915.
His Citation reads:-
"For most conspicuous bravery and determination on Hill Sixty near Ypres on 20th and 21st April 1915, when he held the left crater with his platoon, some men of The Bedfordshire Regiment and a few reinforcements who came up during the evening and the night.
The crater was first exposed to a very heavy artillery fire, which broke down the defences and afterwards, throughout the night, to repeated bomb attacks which filled it with dead and wounded. Each attack, however, was repulsed, mainly owing to the splendid personal gallantry and example of Second Lieutenant Geary. At one time he used a rifle with great effect, at another threw hand grenades and exposed himself with entire disregard to danger, in order to see, by the light of flares, where the enemy were coming on. In the intervals between the attacks, he spent his whole time arranging for the ammunition supply and for reinforcements. He was severely wounded just before daybreak on 21stApril".
Date of Act of Bravery
20th April 1915
Hill 60, Ypres
Belgium

London Gazette
15th October 1915
On the 20th April 1915 at Hill 60, Ypres the 1st Bn The East Surrey Regiment were involved in bitter fighting. Three members of The East Surrey Regiment, showing what is described as "most conspicuous bravery and devotion to duty", etched their way into history and gained Victoria Crosses in the process.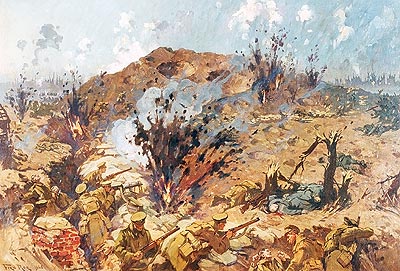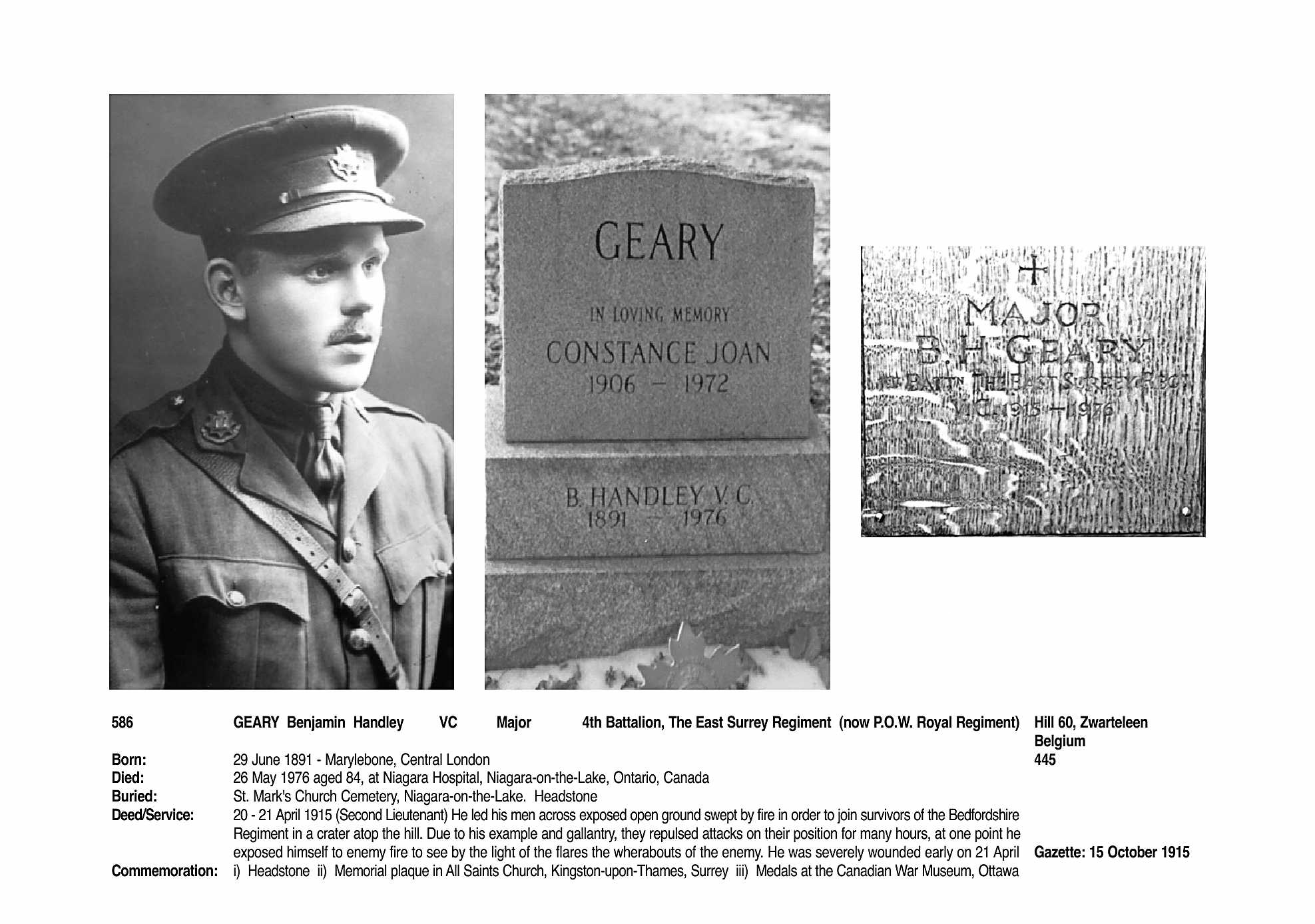 (Click image to view enlarged)
Related Links
---
External websites: