Corporal John McNamara VC
9th Battalion The East Surrey Regiment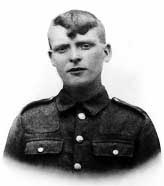 Corporal John McNamara VC
Corporal McNamara was born at Walton-Le-Dale, Preston, Lancashire, on 28th October 1887. He won his award on 3rd September 1918 North-West of Lens, France, and was killed in action near Solesmes, France, on 16th October 1918.
He is buried in Romeries Communal Cemetery, France, and his widow received his Victoria Cross from King George V at Buckingham Palace on 27th February 1920. It is now in the possession of The Queen's Royal Surrey Regiment museum at Clandon.
His Citation reads:-
"For conspicuous bravery, initiative and devotion to duty. When operating a telephone in evacuated enemy trenches occupied by his battalion, Corporal McNamara realised that a determined enemy counter-attack was gaining ground. Rushing to join the nearest post, he made the most effective use of a revolver taken from a wounded officer. Then seizing a Lewis gun, continued to fire it till it jammed. By this time he was alone in the post. Having destroyed his telephone he joined the nearest post and again displayed great courage and initiative in maintaining Lewis-gun fire until reinforcements arrived.
It was undoubtedly due to the magnificent courage and determination of Private McNamara that the other posts were enabled to hold on and his fine example of devotion to duty is worthy of the highest praise".
Date of Act of Bravery
3rd September 1918
Lens

London Gazette
15th November 1918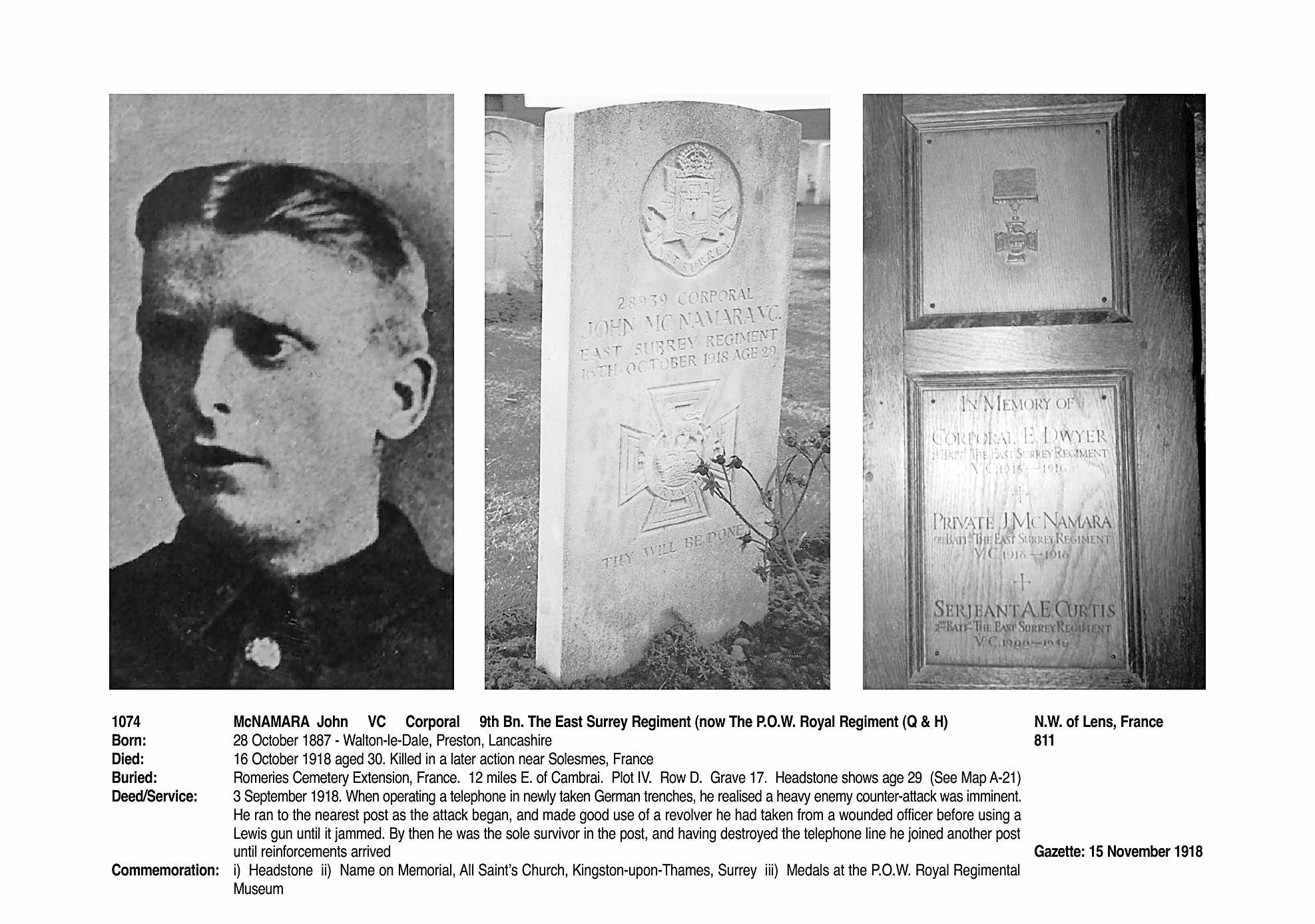 (Click image to view enlarged)
Related Links
---
External websites: