Regimental Timeline
The East Surrey Regiment
The Second World War: 1941
1941
The East Surrey Regiment

1st Battalion

Defence of the South Coast of England.

1st December

Aldershot.

2nd Battalion

February

Moves to Pasir Panjang, Malaya.

7th December

Japanese attack Pearl Harbour. Japanese landed in Malaya, heavy casualties during operations.

20th December

Amalgamates with 1st Leicesters to form the British Battalion.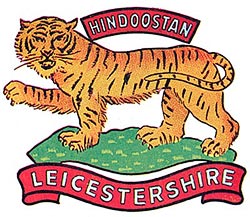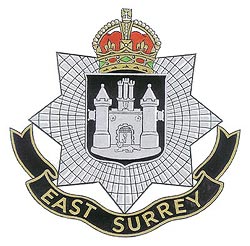 Territorial Army

1st/6th Battalion

Britain.

2nd/6th Battalion

February

Britain. Joins 37 (Lorried Infantry) Brigade (9th Armoured Division).

Home Defence Battalions

8th Battalion

March

Moves to Strood.

27th August

Absorbed by 8th (HD) Bn the Queen's Own.

9th Battalion

Northern Ireland.

10th Battalion

Plymouth.

June

Moves to Helford, Cornwall, then to Devonport.

11th Battalion

Dorking.

70th (Young Soldiers) Battalion

Gravesend.

July

Capel and Beare Green.

October

Byfleet.

Home Guard Battalions

3rd (Weybridge), 51st (Malden), 52nd, 53rd (Molesey), 54th, 55th, 56th (Epsom, Ewell and Banstead), 62nd (Norbury), 63rd (Richmond), Battalions affiliated.

Depot

Moves to Canterbury and joins 12 ITC.